The Euro Rail, or the Eurail, is one of the European Union's most inclusive projects, designed to make all of Europe as accessible as possible by improving the ease, speed, and cost of traveling amongst its member countries. The Eurail Pass gives its user unprecedented freedom of movement between the contributing countries. It truly is a wonderful development for travelers and rail enthusiasts alike.
Here are 25 amazing facts about the Euro Rail: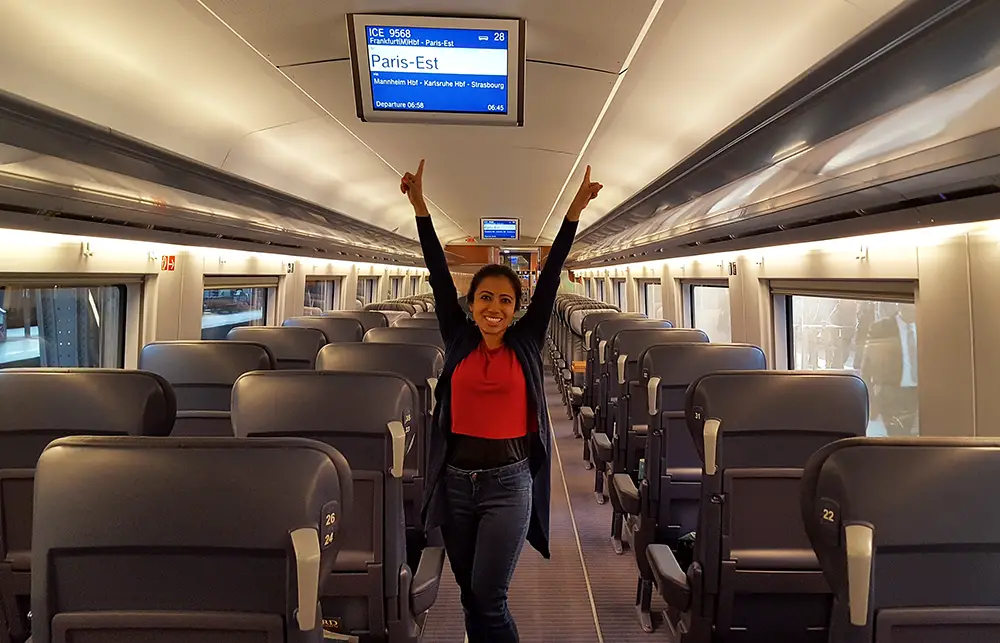 #1 – The Eurail is an extensive train network spanning the continent of Europe and some islands (in the United Kingdom). This rail actually provides access to 33 individual European countries all with the use of one pass.
#2 – Over 33,000 people buy the full Eurail Pass each year. The unlimited use of Eurail passes are available in blocks of 3 months and can cost around US $1,930. Over a year-long period that would be almost eight thousand dollars on rail fare, which is worth it for some regular travelers but not likely for the casual train enthusiast or holiday goer.
This article goes in-depth into the use of the passes and breaks down the cost very well
#3 – Euro Rail is the fastest form of travel in Europe by far, the high-speed trains cut out all the check in / check out time that planes do and are far easier to get to. A plane from London to Paris may take 4 hours all things considered. It will take as little as 2h 15min via high-speed train. For this reason, it has quickly become the most popular form of transport for the English people visiting mainland Europe.
#4 – The underwater Channel Tunnel that the Eurostar makes use of, is simply one of a kind. The tunnel is 50km long, took 6 years to build, and cost $15 billion US in today's money when adjusted for inflation. The journey through the tunnel takes just 35 minutes. Trains must travel through here much more slowly than they would on land, but it still works out so much faster than via plane or ferry. By a huge margin, too.
#5 – The Euro Rails high-speed trains are incredibly energy efficient. They are 300% more eco-friendly than regular trains and around 20% more energy efficient than cars. This means that not only is rail travel faster, it is also much better for the planet.
#6 – Children in Switzerland are incredibly lucky, as any child under the age of 16 are given a special Swiss Pass that allows them unlimited free rail travel. They are actively encouraged to use the trains to see the rest of their country and Europe. Many European countries do deals for young adults to provide them with heavily discounted passes so they can too see more of Europe. The idea is to build a bigger sense of community.
You can read more about this unique Swiss take on rail travel here.
#7 – If your destination is over 10 hours away from your starting point, there is a good chance there are private sleeping cabins available. This could cut out accommodation costs as you no longer need to find a room to stay during the night. Many backpackers use this as a method of getting from place to place so that every time they wake up they are somewhere new. Saves money, saves time.
#8 – Euro Rail is not just one rail company, it is actually a collaboration of over 50 individual rail companies brought together under a common goal: Eurail. Because of this, there can be a bit of variation in the different types of trains from looks to speed. Just because you have a Eurail ticket doesn't mean you will be traveling on identical trains. If you are a railway enthusiast, this is a definite bonus.
#9 – Even though Euro Rail is its common given name, and the pass is marketed under "Eurail", the pass Europeans have access too is sometimes called Interrail. The only real difference is the price, Europeans get much cheaper tickets than people visiting from elsewhere. Part of the reason is that taxes from EU citizens help pay for this rail service, as opposed to other nationalities who don't.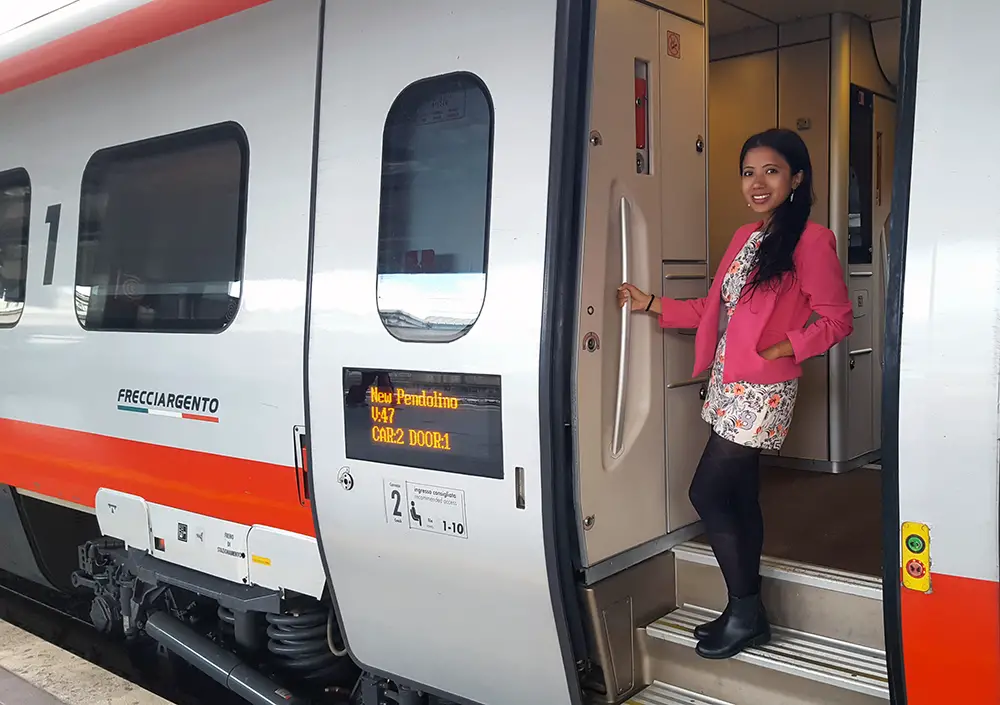 #10 – If you are using the Eurail as a non-European, don't worry, you won't need to show a visa. Expecting someone to have a visa for each country is unreasonable and would slow down the ticket collecting process. Just make sure you have your passport on you at all times. You will only need a visa for the first country you enter into and make sure you have left the European Union by the time that visa expires (either 90 or 180 days normally).
#11 – The Eurail Pass was first introduced to the public in 1959 and it was not always this extensive. As new countries joined the European Union and included their rail networks in this collaboration, it slowly but surely grew over time. It has always been in each country's best interest to take part, as it helps bring new people in which accouts for a big boost in tourism.
#12 – In 2018, it was estimated that over 472 billion passenger-kilometers were traveled using the Eurail. Given that the population of Europe is less than 750 million people, that means on average each person traveled 500km by rail.
#13 – A world record holder for the fastest train is often operated on this extensive rail network: the French TGV train set a record of 357 miles per hour in June of 2007. These trains don't go as fast in their normal use but are capable of doing so if needed.
#14 – Almost all railways in Europe use the same standard gauge, and if they didn't they would not be allowed to be part of the Eurail network. Many countries had to make changes to their rail to be of the correct size and standard to join in.
Watch this video to take a peak inside Germany's ICE First Class Trains:
Video Credit: Josh Cahill – Click Here to watch directly on YouTube
#15 – In 2009, 2000 passengers were stuck in the Channel Tunnel from London to Paris as four Euro Rail trains broke down. It took 16 hours for them to finally be repaired and the people to be able to exit the tunnel.
#16 – During World War 2, so much of Europe's rail network was destroyed completely. (Russia's Trans-Siberian Railway survived!) Although this was obviously terrible, it did give the new European Union more freedom when designing their rail network as they didn't have to try and make use of old rail.
#17 – Comparatively, Great Britain managed to hold off all land invasions and because of this so much of their rail remains. This offers two perspectives: one is that it is great because they still have so much history, the other is that those bridges and old railways they use are not suitable for higher speed trains. As a results, British rail travel is comparatively much slower because of this.
#18 – The top 5 Eurail destinations for 2019 were Valencia, Bruges, Prague, Bergen, and Avignon. These are some of the most popular holiday destinations in Europe, partly because this railway has given its tourists so much better access.
#19 – The average speed of the HGV high-speed trains is not widely recorded by many countries, the bigger countries such as France and Germany report that these trains average around 320 kilometers per hour.
Eurail connection map source: Eurail.com
#20 – When planning your trip around Europe by train, you must pay attention to which trains are Eurail compatible on the time table. These are marked either with the Eurail logo or marked with a small R to represent the same thing.
#21 – Germany leads the European Union in total railway subsidies with US$ 17 billion in 2014, while Ireland contributed the least with just US$ 910 million. When you consider just how little access Ireland has to that rail network, this is actually a very impressive contribution.
#22 – France has one of the most extensive networks for high-speed trains out of all European countries. They have over 200 stations accessible to the HGV train, covering almost 2,000km with the track.
#23 – If you missed out on getting the young adult discount don't worry, there is a scheme in place to provide senior citizens with half-price passes. But you must be a EU citizen to qualify for such a discount.

#24 – There is a specified height for steps that all stations in the European Union must meet. This standardized height for passenger steps is between 550mm and 760mm tall, thus making it easier for people of all ages to go up and down.
#25 – There is a big issue with centralized signaling throughout the European Union because the Euro Rail system contains 19 individual types of signaling depending on how traditionally each country performed this task. Since 1999 there have been attempts to unify this into one type of signaling but countries are stubborn to change and instead insist others should conform to their methods. It has been an ongoing issue for as long as the Euro Rail has existed.
The Euro Rail as a train network and the Eurail Pass offers a great way to see as much of Europe as possible. It may have slight setbacks from an efficiency perspective for the countries running it, but that won't affect you as a passenger. And since there are so many different ticket deals you can make use of, you are sure to find one that suits your needs.
You might also like the following facts about the best railway journeys in the world: