The United States is one of the best countries in the world for being a model train hobbyist and railway enthusiast. Every year there are hundreds of great shows from dozens of high-quality organizers. Finding the right show for you is hard but, hopefully, this article can help make the choice a little easier. Maybe you will even learn about some new shows in your area you wouldn't otherwise have known about.
Here are the top 10 Model Trains Shows in the USA: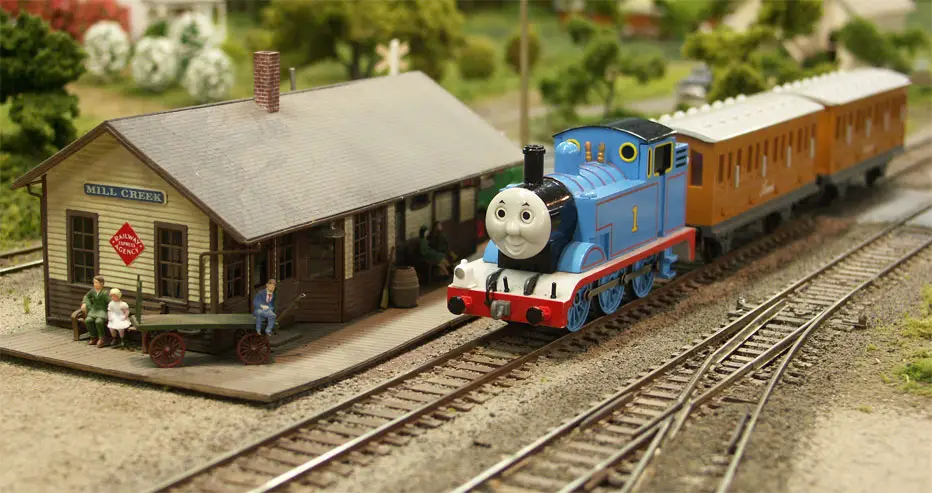 Photo source: Short Line Model Railroad Club
# Best of All (by popular choice)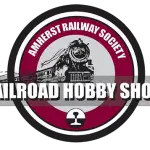 Amherst Railway Society Railroad Hobby Show (link)
Amherst Railway Society has been around over 50 years when it was began by chemistry students and faculty members from the University of Massachusetts who had a passion for railways. The annual Railroad Hobby Show is held in four buildings at the Eastern States Exposition and draws 25,000 people. It is one of the most respected and biggest railroad shows in the USA. The Railroad Hobby Show has received the Walther's Showmanship Award twice as recognition for their efforts to promote interest in railroads and model railroads in the United States.
2020 schedule:
January 25th-26th
Their address:
The Eastern States Exposition Fairgrounds
1305 Memorial Avenue
West Springfield MA. 01089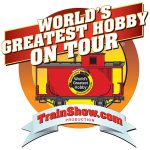 #1 Worlds Greatest Hobby on Tour (link)
The World's Greatest Hobby on Tour is one of the most extensive shows available. It can be hard to make your way to it as it only visits the same location once or twice a decade. If you find yourself nearby to one of their shows, you should make sure you get a ticket. You never know when they might be back in town again.
2020 schedule:
Columbus, OH – Jan 4th-5th
Chantilly, VA – Feb 8th-9th
Hampton, VA – Feb 15th-16th
Saint Paul, MN – Feb 29th – March 1st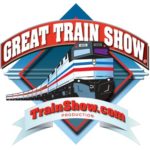 #2 Great Train Show (link)
The Great Train Show is proud of being the only coast-to-coast train show operating in the United States. It covers as many locations as possible and prides itself on being able to provide its great show to as many people as it can. The show has been around since 2004 and has only grown in size and popularity.
2020 schedule:
Louisville, KY – Jan 11th-12th
Boise, ID – Jan 11th-12th
Puyallup, WA – Jan 18th-19th
Portland, OR – Jan 15th-26th
Saint Charles, MO – Feb 1st-2nd
Ventura, CA – Feb 1st-2nd
Indianapolis, IN – Feb 8th-9th
Costa Mesa, CA – Feb 8th-9th
Novi, MI – Feb 22nd-23rd
San Jose, CA – Feb 22nd-23rd
Pleasanton, CA – Mar 21st-22nd
Dayton, OH – Mar 28th-29th
Belleville, IL – May 30th-31st
Pomona, CA – Aug 8th-9th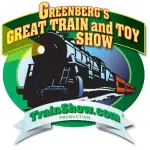 #3 Greenberg's Great Train & Toy Show (link)
Greenberg's Great Train and Toy Show has been around since 1976. It is the largest northeastern traveling railway show in the United States. It is one of the most extensive shows and is really family orientated. Kids under 11 are even given free entry. It is meant to be enjoyed as a family, but you can easily visit it on your own. It has something for everyone.
2020 schedule:
Richmond, VA – Jan 18th-19th
Secaucus, NJ – Feb 8th-9th
Wilmington, DE – Feb 15th-16th
Hampton, VA – Feb 15th-16th
Monroeville, PA Feb 22nd-23rd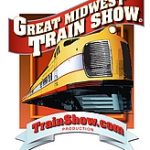 #4 Great Midwest Train Show (link)
The Great Midwest Train Show is the largest monthly train show in the world, and it has been going since it was founded in 1972. It offers a huge variety of new and used model trains from dozens of companies and many different states. It is a great place to meet a huge variety of likeminded people from all over the country. They also are one of the best places to find discounted prices on hundreds of different tables of trains.
2020 schedule:
Jan 12th
Feb 9th
March 8th
April 5th
May 3rd
June 14th
No show in July
August 9th
September 13th
October 11th
November 8th
December 13th
Their address:
2015 Manchester Road
Wheaton, IL 60187

#5 Great Texas Train Show (link)
The Great Texas Train Show is the biggest in Texas and one of the biggest in the southern United States. It is a great place for train enthusiasts to meet up, buy or sell trains, see new models and meet new people. Unlike some shows, anyone is allowed to sell their trains here. You won't need a business license of any sort.
2020 schedule:
November 2nd-3rd
Their address:
Premier Events Center, Lakeland Plaza
1165 S Stemmons Fwy, Lewisville, TX 7506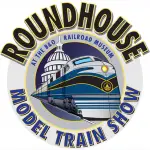 #6 Roundhouse Model Train Show (link)
The Roundhouse Model Train Show is incredibly unique as it is set up inside the Baldwin roundhouse. Because of its location, the event takes part surrounded by real-life historic trains in the B&O museum. If you are looking for a great day spent around model trains and real trains alike, this is one you will want to make sure you write down in your calendar.
2020 schedule:
April 4th-5th
Their address:
Baldwin Roundhouse
901 W Pratt Street, Baltimore, MD 21223

#7 The Village Spring Rail Expo (link)
The Village Spring Rail Expo is an annual winter train show, with over 140 individual tables of model trains. It is a kid-friendly event that sells not just model trains in varying gauge but LEGO trains too. This event is especially aimed at families with children, as all children under 12 have free admission. There are some great photo opportunities available this year, such as while ringing a real railroad bell looking out of a real steam engine.
2020 schedule:
February 1st-2nd
Their address:
Savannah Regional Center
1545 N. Buena Vista blvd
The villages, FL 32162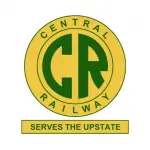 #8 Central Railway Museum Expo (link)
The Central Railway Museum hosts an incredible expo once every year. You can find EVERY size model train here, and if you are looking for an uncommon item this is the best place to find it. Although this expo is mostly aimed at adults and collectors, it does accommodate children too. There is a kid's corner where children will be able to put together trains, operate Thomas and his Friends, and be engaged in many more activities. If you are an avid collector this is one you certainly don't want to miss.
2020 schedule:
February 7th-8th
Their address:
Central Railway Model & Historical Association
108 Werner St,
Central, South Carolina 29630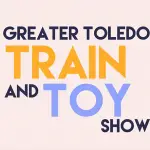 #9 Greater Toledo Train Show (link)
The Greater Toledo Train Show is celebrating its 22nd anniversary this year. To celebrate, this year they are trying to make their show as inclusive as possible. Whether you are a boy or a girl, young or old, avid collector or are just starting, this show will have something for you. There is a great collection of postwar Lionel trains here, collected by the organizer of the show, Randy Ramsey.
2020 schedule:
March 8th
Their address:
30335 Oregon Road
Perrysburg, OH 43551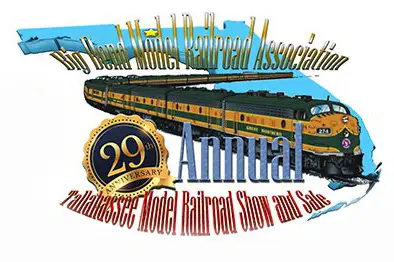 #10 Annual Tallahassee Model Railroad Show (link)
The Tallahassee Show is not as large as some of the other ones, it is much more intimate. They will have approximately 40 dedicated vendors tending to 70 or so tables. They may not have the largest quantity, but they make up for it with good varieties of all kinds of toys, and not just those related to railroads. This is a good one for the kids, as it has plenty on offer for getting them started in the hobby or adding to their collection.
2020 schedule:
June 27th
Their address:
North Florida Fairgrounds
441 Paul Russell Road, Tallahassee, FL 32301
I hope this article has provided you with all the information you needed to find the best show for you. There are so many great shows across the United States (including some in local communities), but these are by far the best.