What is that thing that when we see it, it reminds us of our childhood? It is something that makes us nostalgic or a good memory, that very same feeling and memory that we want our child to have. Different kinds of things like with model trains perhaps? There are so many model trains for sale you can choose from where sizes varies from different model train scales.
Model Trains Guidelines and Review
Train models or train sets is a play-set or a play-figure our parents and grandparents imposed mostly on us when we are kids. It's probably because during their time, the train is one of the most fun and exciting land transportation. Conductor speaking, gathering tickets, have seat cabins by the window, makes choo-choo sounds, the whole package.
There are so many kinds of trains that are being sold. It's hard to tell their differences and it's hard to see which is the best and the most ideal one for you.
In this guide, it will give you some train models you might want to get your eyes set to. The following trains featured in this guide are mostly likely to be one of the top rates, nice quality and affordable train sets for collectors, play-toy for children and for starters.
Model Trains: 5 Kinds of Train Models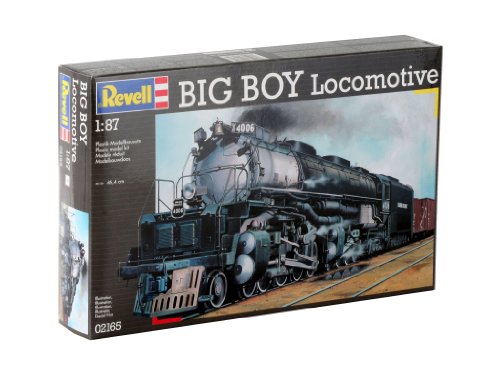 This is a train model that gives you the opportunity to build it from scratch. You need to assemble it piece by piece and paint it if you want. This could be a play-toy for some child but this type of train model is most likely to be a train figure. You need to glue it together and paint it which is not included in the set.
This is best for people with train fascination that collects train models. It can be put on tracks but it won't run through them.
Features
The train model has a very detailed driver's cab
Even thou it isn't battery operated, it has movable wheels.
There are 87 parts with skill level 3.
It includes 2 Union Pacific decals.
The package has a well-Illustrated assembly instruction.
Pros
It's very affordable and very recreational.
The instruction guide is accurate. It won't give you a hard time assembling.
It is very detailed on most parts, railings, bell, valves, tender tail light, etc.
The train model will get your minds at work. It is promotes an enjoyable brain activity.
It is a durable train model that has a move-able wheels.
Cons
It's often confused to be a battery operated train or a motorized train.
Some of its parts are small which makes it difficult to align or connect.
Conclusion
This is one of the best collectibles. It is best advice for train collectors, builders and HO trainiacs. The train model is durable and would last like. The instruction guides you well making it easy to assemble. A very detailed train model that most of train enthusiast will enjoy.
This train unlike with the Big Boy Locomotive is more of a play-set for kids but is also bought by many train set collectors. It's a motorized locomotive train that is remotely operated or controlled. It's not that expensive and a good set for starters. This is a great train set for your kids if you want to give them let them learn and have a great time.
Features
A fund and interactive F7 diesel locomotive train set with operating headlight
The set includes a wide vision caboose and 2 train or freight cars.
It is a motorized train, battery operated with power pack and speed controller.
Comes in a good and helpful illustrated instruction manual, makes it easy to assemble.
Pros
It is very easy to assemble. Even your young ones can handle connecting all the parts.
The power of the train is remarkable. Great power but runs silently and smoothly.
It's an inexpensive but durable train set.
Conductor controls are very easy to operate.
Cons
The tracks are small and narrow.
The train is not very sturdy.
Train cars or freights are a bit loose.
Conclusion
The Bachmann Trains Thoroughbred Ready-to-Run HO Scale Train Set is an amazing buy. It will give you the quality you deserve for a fair and reasonable price. Train collectors and kids will have a great and exciting time playing around this train set or model.
This train set or model is in the bracket of a slightly expensive yet high quality product. It features the classic Polar Express Train that most child wants as seen on the movies. The detail of the train engine cars and other freight cars that is included is very exquisite. A well thought out design and uses high end toy-train technology.
Features
The train set comes with an authentic train sound system that makes you or your child have a real life train experience.
It can be controlled remotely. The remote control has a forward and backward option for maneuvering the train. Speed and sound can be controlled as well
The train has a working headlight.
There are 16 tracks included, 12 curved ones and 4 straight ones that could be connected together to form a big oval shaped train tracks.
Pros
A remote control to operate the train movement, sound and speed gives you feel like a real conductor.
The motorized train runs smoothly and consistently. It is due to the fact that the train set has a very sturdy train tracks.
It can be used as a decorative train model for the holidays or a play-toy for your children.
The manual has very fine instructions making it easy for the users to assemble it.
Cons
The remote control is not that durable. Some buttons fail to do its function or does not function properly over a period of time.
Although strong and sturdy, the train tracks is not very well balanced, it sometimes gets the train to derail depending on speed.
For a bit expensive train model or set, batteries should be included.
Conclusion
A great buy. This train set got a high rating in almost all e-commerce website. It's a high end and high quality train that will give you or your kids the right train experience you deserve. This train set or model is a good collectibles and a great play-set for your children.
The Bachmann Industries Durango and Silverton – N Scale train set is a ready to run set. It is very much operable the moment you unmounts it in your box. No need to do heavy set up or connecting. It is a motorized locomotive train that is powered by a 0-6-0 steam locomotive and tender.
Features
The train set comes with an oval nickel silver E-Z Track.
It is a power pack train that has speed controller and can be turned on and off remotely.
The train set almost has everything you need for a railway station.
It is a complete and ready to run train set that can be used without doing much assembly.
Pros
Being a large train, it runs very smoothly, strong and consistent even in elevated parts of the tracks.
The train engine and cars are highly detailed.
The train set is very easy to set up. It does not take you long to make it work.
It's ideal to be both a holiday train set and a child's play-toy set.
Cons
The train track connection seems a bit loose. In a high speed, the train gets derailed off the tracks.
Train transformer has a bit of a problem, one moment it functions well, the next it won't but a minor factory defect.
Conclusion
This will technically give you your money's worth. The product is of great quality. It is a nice and durable set that goes nicely as a decorative train set or will give your children a fun and exciting time as a play-set.
For an added reference and to make the review and guideline much clearer about Model Trains – This is a short clip of how the Durango and Silverton looks like:
From opening the set, installation or assembly up to the point of playing the set, it feels so exciting and intriguing. Hope this video can further guide you with what train set you are looking for.
This is a ready to run train set. You will have an enjoyable time commanding the rails with their striking rail chief set. The train set includes a complete miniaturized people and a signal bridge. A 130 pieces train set that will give you a whole new detailed railroad experience.
Features
The train set is complete ready to run.
It is powered by a diesel locomotive with bright operating headlight.
The set includes a steel roadbed track.
An easy to assemble train set that won't give you any trouble. It comes with a detailed manual.
Pros
It's a good set for HO-Trainacs, collectors, enthusiast and children aging 3 and up.
The train engine is battery operated. It is a motorized train that is very sturdy, strong with high speed and power.
Highly detailed train engine and freight cars. You can see with its looks that it is a high quality product.
Cons
Train often derails. The train speed and power is nice but the track can't seem to take it.
The freight cars are hard to connect.
Conclusion
This train set is one of those sets who are good for starters. It's not that expensive and not that cheap. The quality is great and will surely give your children or you a train experience you deserve. A train set that is very good purchase for a reasonable price.
Check out more about model trains for sale and toy trains here.